If you are familiar with the world of cameras and the art of picture taking, there are three actual loose categorizations for them: The DSLRs, the Mirrorless Cameras and the Point and Shoots. And although, a couple of years ago, photographers mainly took pride in taking pictures with their DSLRs, lately, they have started trading off their DSLRs for the Mirrorless cameras because of the advantages they have.
If you are in a hurry and interested in finding the best mirrorless camera under 1500 USD, please review the following table:
Camera
Best Features
Price (on Amazon)
Sony Alpha a6000
24.3MP SLR
3.0-Inch LCD (Black)
Focus Sensitivity Range

From $648.00
Sony Alpha a6500
24.2MP APS-C Exmor sensor
Wide 425 phase detection
5-axis in-body image stabilization

From $998.00
PANASONIC LUMIX G7
Superb DSLM image quality
4K Ultra HD Video
Precise auto focusing

From $497.99
Fujifilm X-T20
4.3MP X-Trans CMOS III APS-C sensor
5.0Fps Live-view shooting,
3.0" tilting Touchscreen pane

From Out of stock
Olympus OM-D E-M10 Mark II
Built-in 5-Axis image stabilization
2.3 million dot OLED
0.62X magnification
Silent mode
From Check on Amazon
Why choose a Mirrorless Camera?
Mirrorless Cameras Do Not Have a Limitation to Cropped Sensors
Although most of the popular Mirrorless cameras happen to be cropped, it is also feasible to find a full-frame mirrorless camera. With a full frame sensor, you can easily get wider shots, and you would need to use a speed booster or spend more money on the fish-eye lens.
They are small and lightweight
One of the most important and attractive features of the mirrorless cameras is the fact that they are much lighter than their DSLR counterparts. Since they do not have a mirror box mechanism and also, since they have a much smaller sensor, they are much easier to carry. This might not come up much when taking professional shots but in times of street photography and event capturing, its weight, or relatively, the lack of weight is a blessing to the shoulders.
They are Much More Silent
Since they do not possess a mirror box in them, there is no use of flipping up the mirror when you want to take a picture. And this makes it a very smooth and quiet operator. A major advantage if you happen to shoot at live events and there is a needle drop silence. Your photography won't break the mood.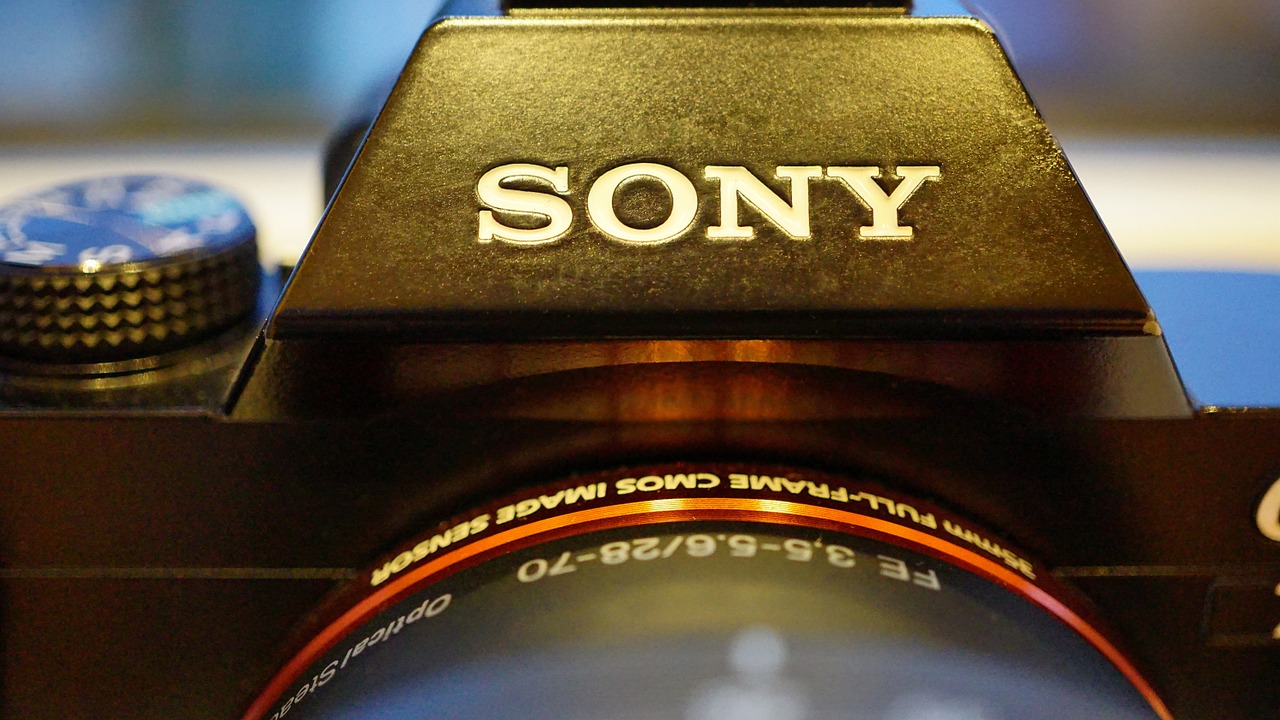 Mirrorless Cameras – 3 Categories
Getting yourself a mirrorless camera involves making an informed decision, to get the absolute worth of your money. But Mirrorless cameras can mainly be broken down into three categories, the Consumer, the Prosumer and the Professional Level Cameras.
Consumer
They are basically entry level cameras for people who intend to have a step up from the point and shoot cameras to attain something more flexible with a lot more control.
Often, it can also be said that the consumer mirrorless cameras are interchangeable with entry-level DSLRs since it has the interchangeable lens feature and it is much lighter and smaller than DSLRs. If you are looking for a mirrorless camera under 1500 USD, you are probably looking for a camera which belongs to this category.
Prosumer
The word prosumer is gotten from mixing the words consumer and professional together. They are cameras between the two extremes and will be very comfortable for photographers switching from the DSLR. They offer better image quality than consumer cameras while being smaller and lighter than their professional counterparts.
The Prosumer cameras also have an electronic viewfinder and also, an LCD camera behind them. So if you happen to be used to using the optical viewfinder, using these features will make the transition much easier for you.
Professional Level Cameras
These offer the best quality of capture you can ever find on a mirrorless camera. As long-time hobbyist or Learned Photographers, the professional level mirrorless cameras will deliver. They are closer to the DSLR in size, although still smaller than them, they have a faster processor and fully functioning autofocus, effecting buffering even when shooting large files or during burst sequences. They also support multiple peripherals like the external monitors, microphones, headphones out of many others. They allow for more customization and control while taking their pictures which makes them very fit for professionals.
Apart from features, another important factor is the price of the mirrorless camera you would want to get. Fasten your seat belt; you are about to see the best cameras suggestions for unbelievable prices.
Best Mirrorless Camera Under 1500 USD – Our Top 5 Recommendations
Sony Alpha a6000 Review
The Sony Alpha A6000 possesses a very similar aesthetic to the A7. The camera is fitted with a newly conceived 24.3 million pixel APS-C CMOS sensor in it to allow the best quality of pictures possibly available. Also, its counterpart, the A7, it has a sensor which possesses the gapless on-chip design to properly maximize the efficiency when the camera is collecting light and overall, boost picture quality. It is more of a prosumer choice camera.
Pros
Small size: It is light and small camera that proves to be mobile and much less stressful to carry around while shooting
Great EVF: The electronic Viewfinder on this camera is a step up from previous versions; greater precision and overall quality are guaranteed.
Built-in Wi-Fi & NFC: This allows for easier sharing of files and pictures
Cons
No touchscreen: The touchscreen feature which is found in most new state of the art devices is missing here
Screen not fully articulated: This feature limits the flexibility of the Sony Alpha a6000
Frustrating AF set process: The autofocus feature can sometimes get frustrating and requires a lot of patience to handle.
Recommendation
The A6000 is an intuitive and lightweight camera that allows you to capture beautiful and breathtaking moments in high quality. With the world's fastest autofocus as an added feature, coupled with a 24.3MP detail, high-speed moments can be taken in a second. It is a fast response camera that is both compact and easy to use.
Click to Check Price on Amazon
SONY ALPHA A6500
The Sony a6500 is a certified top-tier piece of hardware that excels in all ramifications when mirrorless cameras are being discussed. With an amazing 24MP camera quality, image stabilization and video camera to allow easy video shoots. Going wrong with this camera is difficult. For me, as a photographer who uses the Sony A6500, it is the best mirrorless camera under 1500 USD.
Pros
Long Impressive buffer: with delectable buffer depth with the buffer, taking multiple pictures in bursts is easy and well produced.
In-body image stabilization: the camera takes image stability to the next level by averaging an additional 2.5 stops
Performs excellently well at high ISO: For lowlight situation and to guarantee maximum picture quality
Impressive autofocus performance and frame coverage: The camera performs excellently well on fast moving targets.
Superb video quality: It handles 4k video quality, full quality.
Solid construction: It is a solid camera that is both light and compact. Easy and quite convenient to grab and use.
Cons
Touchscreen operation: It is said to be laggy and feels a bit unrefined.
Customization: The camera does not allow for easy personalization and is sometimes a chore to maneuver.
The rolling shutter can be distracting: When shooting 4K/24p video quality, the rolling shutter can sometimes distract the photographer.
Recommendation
This is a piece of hardware that fits a lot of technology and inventions into a small space. With numerous specs and a guarantee for maximum quality, this camera is one of the most impressive releases by Sony in recent times. The addition of the touchscreen and stabilization are great additions to user experience and satisfaction. The UI works great, and it is a great fit for professionals all over.
Click to Check Price on Amazon
PANASONIC LUMIX G7
The Panasonic Lumix G7 is a high end mirrorless camera with an angular and stylish design, which draws inspiration from much older and retro DSLR designs in the past. It handles firmly and compact and is a joy to use. It uses an OLED screen instead of the viewfinder mirror, and it is a great piece of hardware for shooting videos.
Pros
High image quality: The camera excels in terms of image quality both in raw and jpeg format.
4K (UHD) video: Its Video capability is one of its strongest points, and it shoot stable and detailed videos
Built-in Wi-Fi: For easy connection and proper sharing of images, data and files
4K Photo mode: The video capability excels once again in this aspect
In-camera Raw conversion: This feature allows for much greater edit and manipulation
Super-fast focus: Takes great pictures in high-speed situations.
Cons
Non-Mechanical shutter: This makes the output have some softness when around 1/100th exposures
The number of external: They are too much, and it gives the impression that the camera is much more complex than it really is.
Dated Q.Menu: The menu is quite clunky and not very inaccessible
Touchscreen tabs: The control tabs can overwhelm the screen and leave it feeling quite rowdy.
Wi-Fi: Its Wi-Fi might take some time getting used to.
Recommendation
The G7 is a solid camera that not only handles perfect and comfortably well, but it is also camera with so many control points that allows for proper manipulation of picture output. It excels in video mode, delivering one of the best 4k qualities found in the mirrorless camera.
Click to Check Price on Amazon
Fujifilm X-T20
This camera is considered a pleasure to use, with proper ergonomic design and a firm handle; it handles well and shoots with a lot of stability. It possesses a 24MP sensor that produces great quality images, for both professional and vocational use. Its Autofocus is fast and active, and it has a touchscreen to allow for easy controls. The 4k video has also been added, and this feature places it in a great light of contention amongst its peers.
Pros
Rich and detailed images: This high end camera offers detailed and high quality picture output.
Tactile controls: One of the most accessible and simplified menus around
Excellent handling: It is comfortable to hold and firm to handle, always a joy to use
Advanced AF system: To allow for greater control and influence while taking pictures
Film simulation modes: This camera excels in its video mode.
Cons
Limited touchscreen control: The touchscreen could as well have extended and be made compatible with other features.
EVF magnification: Could deceive the user when taking pictures
Battery life: It does not last very long
Recommendation
This is a very feature heavy camera that still draws upon the design of the DSLRs but remains lighter and smaller than it. It takes high quality pictures and videos and can be used by hobbyists and professionals alike.
Click to Check Price on Amazon
Olympus OM-D E-M10 Mark II
The Olympus OM-D E-M10 II is a steal for its price, feature packed, customizable, handles great and high quality. It possesses a 16MP CMOS sensor, 5-axis image stabilization for videos, and a top-notch viewfinder to heighten accuracy and Wi-Fi for easy sharing.
Pros
Small size: It is a high quality camera fitted into a small comfortable package
Excellent EVF: The Electronic View Finder is top of the line.
Versatile and lots of customization: The camera is flexible and supports a lot of extra features
Cons
Small sensor: The camera comparatively has a small sensor
4K time-lapse: When set to 5fps playback, there is a mild time-lapse
Tilting screen: The screen feature is not as flexible, offering only a tilt rather than a variant angle.
Recommendation
The OM-D E-M10 Mark II is a refreshing camera that is very well tailored for enthusiasts while offering full customization, great video and picture quality. You really can't go wrong with this choice.
Click to Check Price on Amazon
Conclusion
These were the top 5 best mirrorless cameras under $1500. Do you feel like we missed out on a couple of cameras? Let us hear your thoughts.