Remember back when all of the cameras used film? When you would take family pictures frugally? You probably forgot, right?
Well, If you own a Fujifilm Instax Mini 8, you're still aware of the cost of the photo. The Instax Mini 8, which has been one of the most popular instant cameras in the world for the past 2 years, is a film camera, meaning that in order to enjoy its immediate, tangible results, you need to buy and load film.
If you or your kids are heavy users of this very enjoyable camera, you probably want to know how you can reduce the cost of the fujifilm instax mini 8 film and enjoy a better consumer experience. As a heavy Instax Mini 8 user myself, let me try to help you out here, by covering the topics below:
Basic facts about the Fujifilm Instax Mini 8 Film
Fujifilm Instax Mini 8 film prices
Where to buy the Instax Mini 8 film
Additional types of film you can use with the Instax Mini 8
Instax Mini 8 Film – Basic Facts
Picture size is: 5.4 x 8.6 cm ("credit card size"), including the frame.
Storage conditions: keep in a cool and dry place. Do not expose to direct sun. Do not freeze
Each package has an expiry date. It's best not to use after it expires. There have been cases of people who have used expired film and have reported different experiences – from no change at all to yellowish / blueish photos.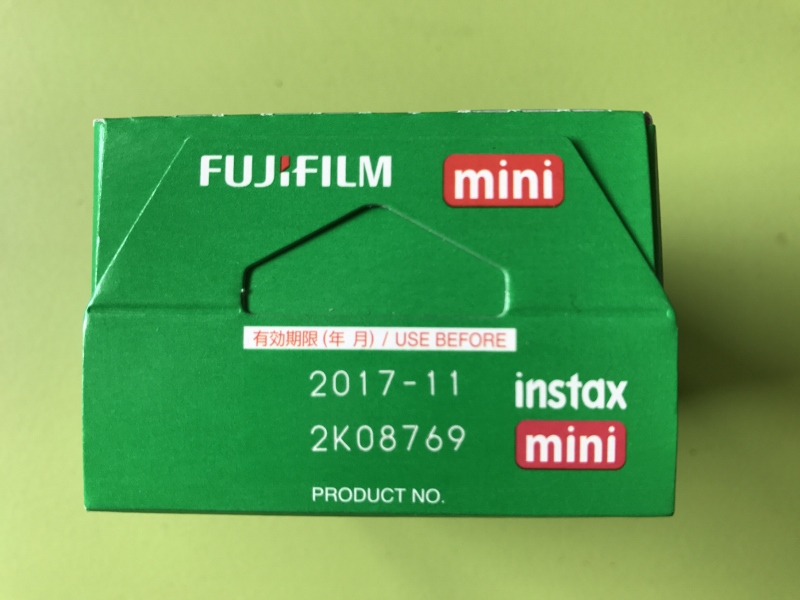 Film ISO is 800.
Compatible with other Fujifilm Instax Mini Cameras
Fujifilm Instax Mini 8 Film Price
The different options you have are summarized below. The most important parameter is off course the cost per photo, so always check the most updated prices of each and every package and then divide by the number of photos you get.
Please note that all the details below refer to the standard film (with the white frame) which is manufactured by Fujifilm specifically for the Instax line of instant cameras:
| | | | |
| --- | --- | --- | --- |
| Twin Pack | 20 Sheets | From $39.95 | |
| 3 Twin Packs | 60 Sheets | From $40.95 | |
| 10 Sheets of 5 Pack × 2 | 100 Sheets | From $62.04 | |
Important note: if you buy a bigger package (60 or 100) mind the expiry dates and storage conditions as mentioned above.
Did you read our articles about teaching photography to your kids? you can find it here:
Where to buy the Instax Mini 8 Film
There are different places where you can buy new film packages. You can go to one of your local retail stores or shopping malls, or just buy it in the internet – in B&H, Best Buy, Ali Express, Amazon, etc.
Additional types of film you can use with the Instax Mini 8
Fujifilm manufactures a variety of film, aiming to enrich the user experience:
Take Vintage Like Photos
If you're interested in something different than the usual, "boring", color photos, something that with a vintage touch, use the Monochrome film to produce Black & White photos. All cameras these days, and definitely all picture editing software, provide this feature, as it's has never lost its popularity. And with this film you can get the same effect with your Instax Mini 8.
It's price is higher than the regular film pack, but the results are fun:

Current Price:
Check on Amazon
Change the Photo's Frame
One more way to diversify your experience using the Instax Mini 8 is to change the photo's frame color. By using the Instax Mini Black Film
, your pictures will have a black frame, rather than a white one.
If you're looking for a more colorful frame, that will also be attractive to your kids, there are many other options, like Winnie the Poo, Alice in Wonderland, Tsum Tsum, and more.